When orders come in, whether it be from a retailer, mobile platform, desktop, or over the phone, our warehouse professionals waste no time getting the product out the door. Included in Omni-Channel management, we pack and ship individual inventory with custom box labeling and packing slips to provide the end-user with a seamless experience, no matter how they shop.
Cost Cutting Storage Space
Our warehouse is home to the products of several manufacturers who choose to supplement either their wholesale or individual customer distribution needs. Not only do the manufacturers we partner with enjoy the convenience of our advanced fulfillment technologies, they also utilize our national infrastructure to secure lower shipping rates.
Drop-Ship Fulfillment
Virtual Supply pioneered drop-ship fulfillment within the internet retail space with both Amazon and Costco over 20 years ago. Proudly, we call both retailers our close partners today, as we have navigated the complex needs of manufacturers and retailers. We continue to innovate the end-to-end management of sales, distribution, and account management. We manage incoming inventory and ship multiple SKUs for manufacturers under our discounted shipping rates, with the same care as our vendor-owned products.
Pioneering Experts
Transitioning with our customers from brick & mortar to the internet, we were one of the first distributors hired to support top e-commerce partners, including Amazon and Costco.
World-Class Customer Service
When peak ordering seasons hits, we ramp-up and field incoming calls from end-users to reduce the burden on our manufacturers. This extends the reach of not only the products our strategic partners sell, but their online presence and reputation.
Return, Refurb, Replenish
Once a customer places an order, we offer reliable support that includes managing return and refund policies. This often includes reverse logistics and even refurbishment services. Since we already have product on our shelves, we can send out replacements quickly. Customers get the quality service they deserve, and our strategic partners get to focus on selling the products they worked so hard to manufacture.
Advanced Commercial-Grade Technology
A benefit our manufacturing partners receive from working with a Value-Added Distributor is the opportunity to use our advanced warehouse technology to automate several procedures. This cuts costs and improves the performance and speed in packing, kitting, labeling, and shipping.
Triple Threat
Take Advantage of our Technology, Facilities, and Partnerships to Maximize your Fulfillment Programs.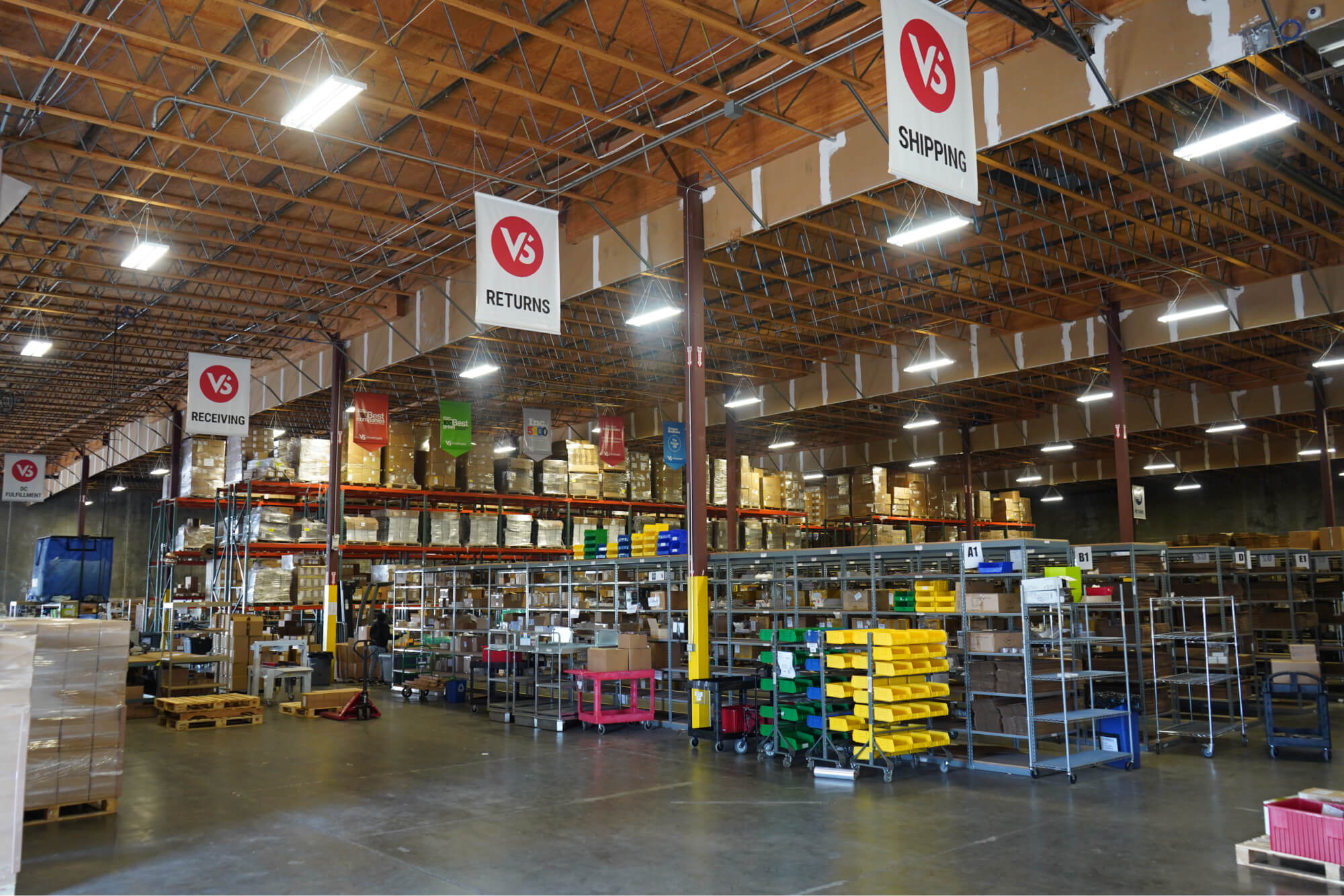 Call Virtual Supply today to learn more about our successful Fulfillment Services:
General Warehousing
Inventory Tracking
Repacking and Labeling
Kitting and Bundling
Same Day Shipping
Real-Time Shipment Tracking
Custom Labeling
Reverse Logistics